Created a brand position for ENDSULIN, a gene-therapy biotechnology start-up working to develop a treatment that frees patients from the burden of Type 1 diabetes.
"Focused on Freedom"
To separate Endsulin from a pack of gene-therapy researchers, we developed a brand voice, story, and supporting collateral that paints an undeniable story of success, leverages the company's world-class scientists and leaders, resonates with investors, and builds confidence in the company's promising research and prospects for success towards its end goal.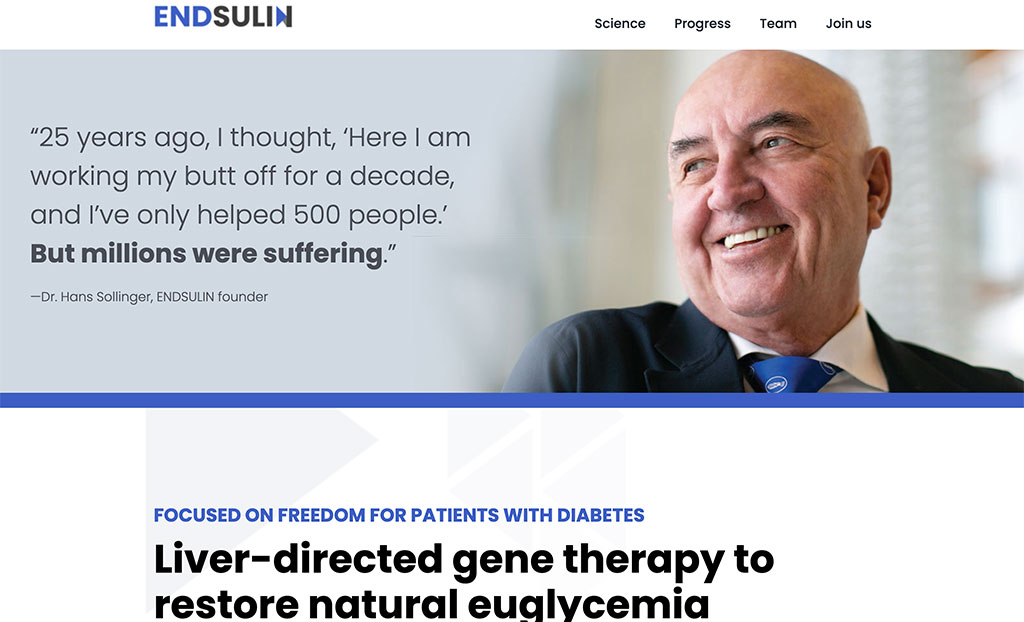 Website
Moon Landing built a dynamic website that speaks to multiple audiences that Endsulin seeks to engage with during its research and start-up phase, including investors, the scientific community, and patients, welcoming those interested to learn more about the company's vision to develop a treatment that brings patients freedom from the daily burden of diabetes.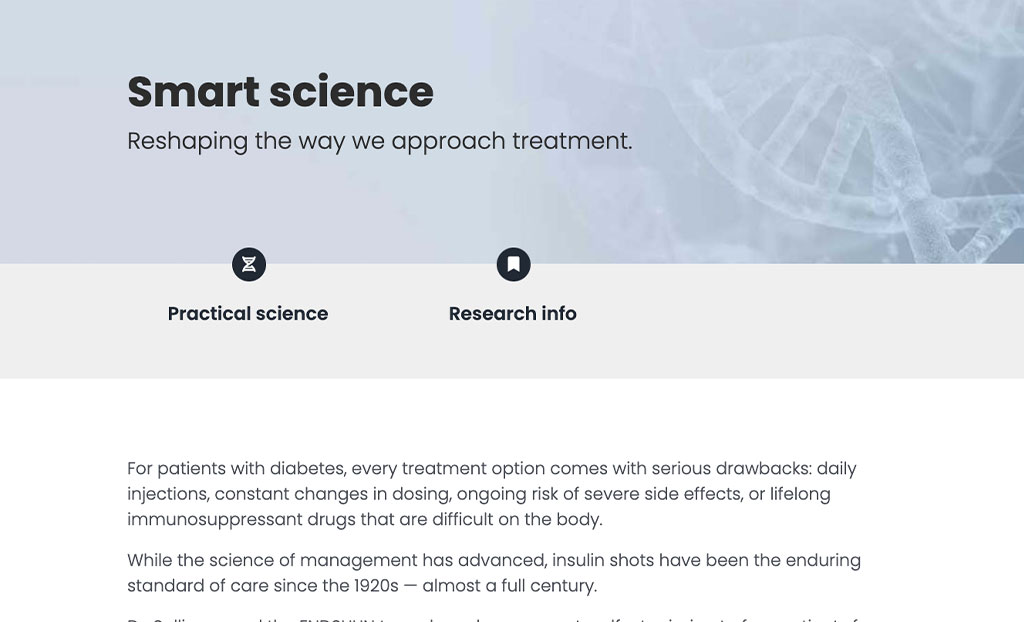 Investor Relations
To stand out in an investment market crowded with researchers fighting over limited funding, we helped Endsulin craft messaging and supporting investor presentations that sets forth a clear path to its end goal, documents its research advancements, and highlights milestones in the company's progress.