We launched the world's largest kayak manufacturer by getting their team on board, creating media buzz, then kicking off at the industry's biggest trade show.
A series of acquisitions and a merger created the largest kayak maker in the world, Hemisphere Design Works (HDW). But being new, no one knew who HDW was!
We successfully branded and launched Hemisphere Design Works both internally and externally as an industry leader and powerhouse in the outdoor recreation industry. Our rally cry was used as an inspiring script for the epic brand launch and video.
Our hospitality event shattered attendance goals, with 350+ retail buyers, social influencers, media, and other industry partners.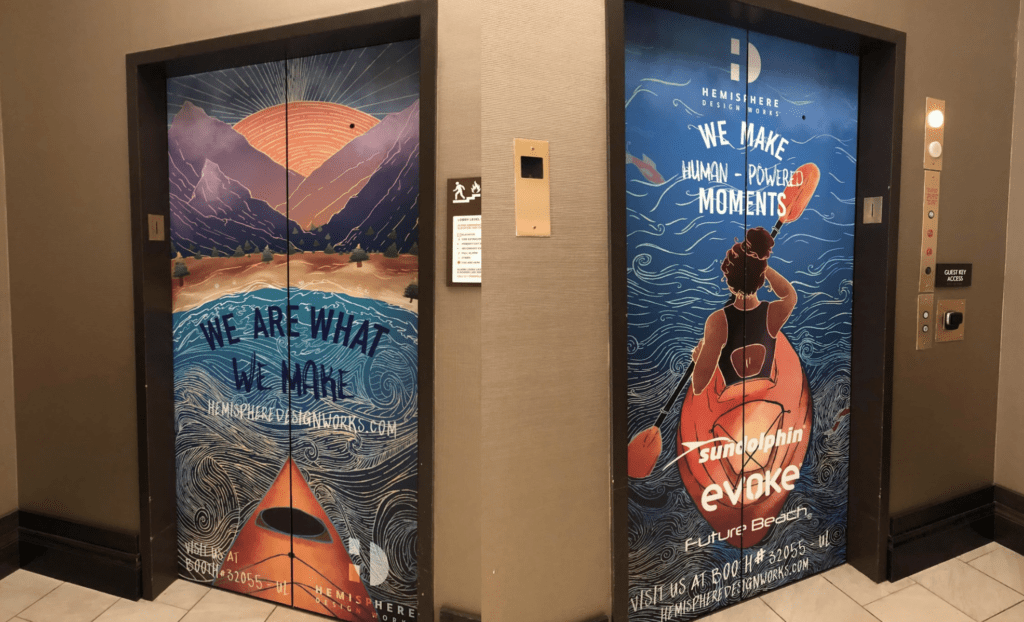 Internal alignment
We knew we needed to unify the entire team behind the, so we developed internal launch events that featured a speech from the CEO and executive leadership, a video launching our new company rally cry, a 20×30 banner with the rally cry that each employee signed and assorted branded items for them to wear.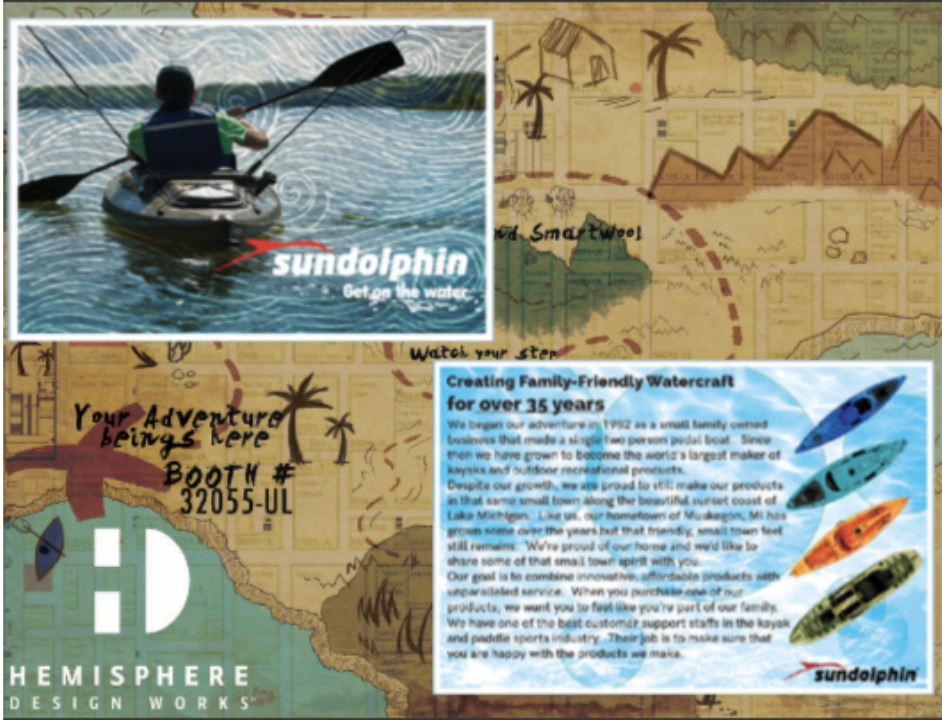 Trade media preview
We custom-made mailers to resemble an antique travel packet with branded postcards, maps that showed how to find our booth at trade shows, and of course information about the newly formed company in a press release. We invited targeted media contacts to visit us at a series of upcoming industry trade shows.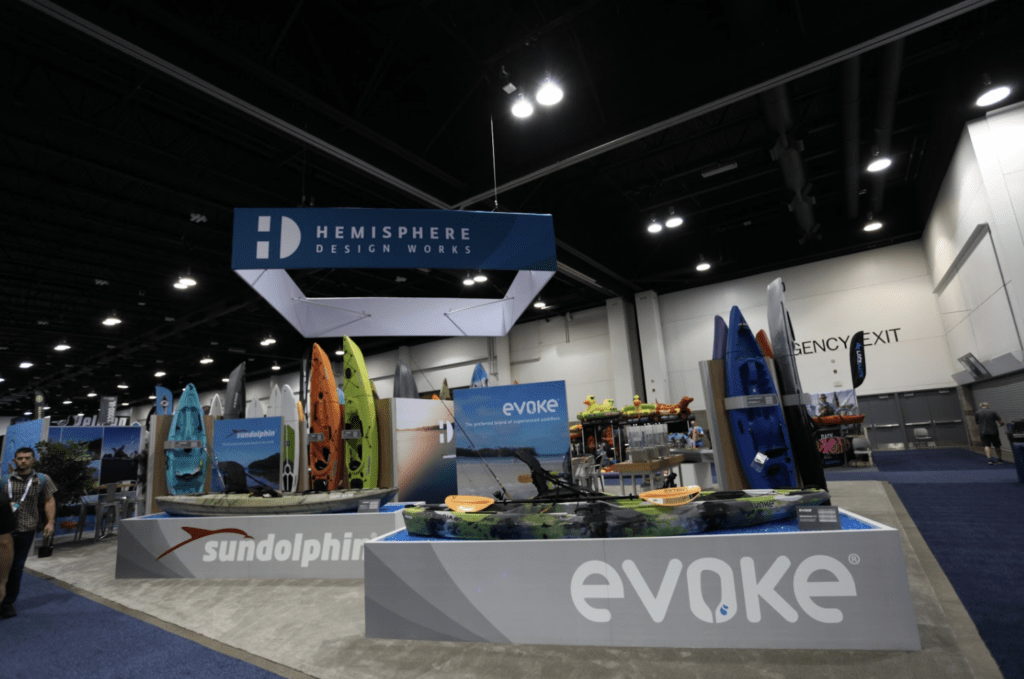 Launch
What better place than the industry's biggest trade show, the Outdoor Retailer Summer Market? We helped create a custom-made booth that was packed throughout the 3-day show.
On the last night, we had went out with a bang. We threw a party in downtown Denver at a local beer garden. From food trucks to live music to local craft beer and a kayak-themed photo booth, this event had it all. We also wrote a speech about Hemisphere Design Works as a company and what to expect from them moving forward, which the CEO delivered midway through the event.