We launched a veteran-owned ammunition brand built on the qualities of ingenuity, integrity and service by patriots, for patriots.
Patriot Defense entered the US ammunition market during a challenging and volatile period marked by historically high demand and critical supply chain shortages. We helped Patriot Defense define its brand and make an immediate impact in the market by focusing on the qualities that separate it from other newcomers to the market: the high levels of trust, integrity and top-notch customer service expected from a company founded and run by veterans and focused on serving the shooting community with fair pricing and the highest levels of quality.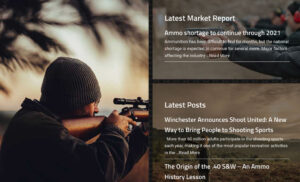 Media Relations
To establish a share of voice in a crowded market with little to distinguish brands beyond price and product availability, we set out to position Patriot Defense as a different kind of company. Working with traditional media outlets and influencers, we crafted and pitched stories that leveraged the brand's roots in service to the country and commitment to providing access to affordable, high-quality ammunition to shooters who share the company's values of patriotism, service and self-defense.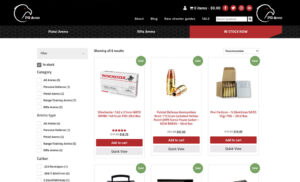 Website
Moon Landing designed the company's website as the hub of all brand and eCommerce activity, with a real time inventory management system and a fully integrated eCommerce solution enabling a seamless customer experience from shopping through ordering and fulfillment. The search-optimized content strategy we developed for Patriot Defense reinforces the company's expert credibility as a trusted resource for shooters and drives online traffic and brand awareness.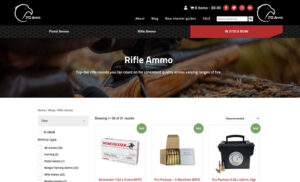 Digital Marketing and eCommerce
We built a suite of digital marketing tools including social media, email and an eCommerce website that connects customers to the Patriot Defense brand, drives awareness and enables an efficient purchase experience. Within a matter of months, Patriot Defense went from start-up to online sales volume of more than $25,000 per week, primarily driven by digital tools that identified the most receptive customer audience and delivered timely, relevant product messaging with a strong call to action.